Last week our managing consultant Ryan Noble completed his 700-mile bike ride from Wakefield to Prague to support Prostate Cancer UK.
Challenge accepted!
Having cycled to Berlin in 2016, Ryan, and friends Andrew and Ashley, took on this challenge with a couple of new team mates, Dean and Bob, to form the W2P group. The cyclists covered over 700 miles, climbing 22,000ft, and turning the pedals approximately 215,000 times!
The 7-day challenge saw the team start in Wakefield and cycle down to Hull for the ferry crossing to Rotterdam. Once in Rotterdam they passed through Elst, Munster, Hoxter and Nordhausen – averaging 90 miles a day! The last leg of the trip passed through Leipzig and Dresden before finally reaching Prague on Friday 6 July to be met by family and friends.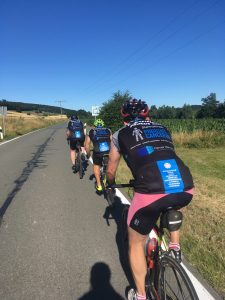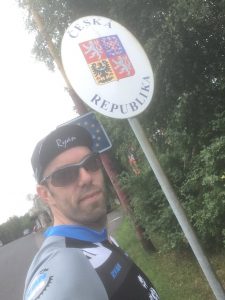 The team battled headwinds and temperatures soaring above 35 degrees in the recent heatwave, and a minor incident requiring one new tyre, but managing to stick to their target of 90–100 miles per day to ensure they reached Prague within the week.
Prostate Cancer UK
The charity the men have supported this year is Prostate Cancer UK: prostate cancer is the most common cancer in men. Over 47,000 men are diagnosed with prostate cancer every year – that's 129 men every day.
The grand total so far is over £8,000 but it is not too late to donate – please visit the Virgin Money page for more information. Well done guys!