We were really happy with the bid and tender training provided. Matthew really listened to our requirements and continually updated and adapted the training as it progressed to ensure its relevance.  This was also aided by reviewing recent submissions and how we could have replied differently and more positively. No problem recommending the training provided by Executive Compass.
Chris Neale, Orion Group
Bid Writing Training

Excellent preparation for the course, very detailed, great engagement with the group and overall a very well presented program.  Anyone that had any concerns I believe would have had most, if not all of their questions answered here. Would highly recommend to anyone that is looking to learn more about tenders and procurement.
Richard Murrell, Gibbs & Dandy
Bid Writing Training (as part of the Opening the Door to Public Procurement course)

We came across Executive Compass whilst looking for a company who could help point out ways in which we could improve our already successful bid process. After plenty of correspondence with us, Matthew was able to put together a syllabus based on our needs. Rather than tearing up our tender approach, he looked at previous attempts and provided insights into ways which we could improve.
The session was interactive and informative with everyone involved feeling that they have gained valuable knowledge, regardless of the department which they work in
Steven Pearson, KHIPU Networks
Bid Writing Training

We recently undertook Bid Writing Training with Matthew from Executive Compass. This training was invaluable to our company, as we will now be looking at our process of writing bids in a completely different way. The training day was structured at a good pace and allowed time for questions and interaction. We would definitely recommend using the services of Executive Compass to enhance your chances of being successful with tender bids.
Jackie Salmon, iAspire Care Services
Bid Writing Training

We realised that we needed help to move our style into the bid writing arena and, after contacting other companies, found Matthew at Executive Compass. He was very informative on our first call and this continued through to our day of training. It was very detailed, case-study orientated and extremely useful. We all found Matthew's style extremely positive and we learnt a great deal, particularly where we needed to improve. I would definitely use Executive Compass again and can recommend them highly.
Catriona Riley, JS Group
Bid Writing Training

We engaged Executive Compass for their objective thinking and pragmatism in reviewing tenders submissions. We presented them with a challenging deadline, and were thoroughly impressed with not only the quick turnaround but the high quality of output. Executive Compass delivered exactly what we asked for, in a manner exceeding expectation. Having Executive Compass on hand to support with our big ticket opportunities has proved very worthwhile.
Steven Barker, Aquila
Bid Review Services

We engaged Executive Compass to provide additional resource, expertise and support in reviewing and preparing a strategically important tender for the provision of an online gaming platform for a state lottery.
From the initial meeting with Neil and Matthew, it was clear the experience and support they could provide would add value to our bid management process.  The tender itself was technically complex with a number of subject area experts providing content for Sam, Ryan and Neil at Executive Compass to collate, review, strengthen, proofread and develop into a compliant, persuasive response.  Their flexibility and professionalism throughout the process provided the reassurance that despite tight deadlines, the 1000-plus page proposal would represent the very best that Bede could offer our client.
Their contribution cannot be underestimated in helping us secure one of the most strategically important contracts in recent years and I wouldn't hesitate to recommend Neil and his team for bid writing and management services.
Alex Butcher, Bede Gaming
Bid writing and management services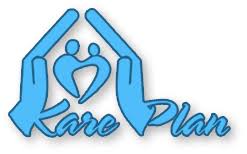 We have used the services of Executive Compass twice now, once for our tender bid in 2016 and again this year in 2018. We have been highly successful on both occasions. We have found working with the team to be excellent, they are always professional and helpful. I would highly recommend working with Executive Compass.
Emma Dandy, Kare Plan
Bid Writing Services

Though we don't tender a lot we wanted to improve the quality of our bids, so brought in Matthew from Executive Compass to take us through his one-day workshop. He really knows his stuff. From deconstructing questions to getting into the head of the buyer, Matthew's knowledge and experience shone through. We ended the day with clarity about how we can improve our tender writing as well as some light-bulb moments about how to make the tenders stand out. Highly recommend.
Jan Beattie, Alzheimer Scotland
Tender Writing Training