Neil Capstick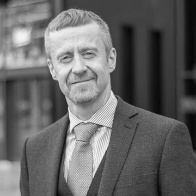 MBA , MSC, CMGR
Founder of both the Social Value Practice and Executive Compass Business Consultants which now employs over 20 people.
Currently studying for a Doctorate in Business Administration (DBA) with Heriot Watt

The focus of the research is the barriers and opportunities that the Public Services (Social Value) Act (2012) has created for SMEs bidding for public sector service contracts.

Professional qualifications include:

Postgraduate Certificate in Business Research Methods (PgCert)
Master of Science (MSc)
Master of Business Administration (MBA)
Certificate in value management
Trained in SROI techniques
BSI Lead Auditor

Over 20 years' management and leadership experience
Written in excess of 2,500 tenders for clients in ten years which collectively have generated billions of pounds in revenue for those clients.
Neil has clients from 2009 who still specifically request his input into their latest tender. This is testament to his knowledge and experience and the respect people have for him.
Stephen Kennett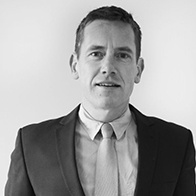 BEng (HONS)
Experienced and accomplished bid professional with direct involvement in more than 250 competitive tender processes and significant experience in social value in procurement
In 2021, with the growing emphasis on social value in tendering, Stephen took on the role of Director of Social Value to provide both strategic and tender writing support for our clients.
12 years' experience as a business-to-business journalist focussing on the construction, engineering, energy and sustainability sectors
Four years' experience as a community manager for an online sustainability platform, helping businesses cut costs, reduce risks and drive innovation throughout their supply chains, with a focus on local environmental objectives and delivering benefits to communities.
Bachelor's degree in civil engineering
Social Value & SROI Accredited Practitioner Training (Social Value UK)
BSI 'Implementation of ISO9001:2015 and ISO14001:2015
NEBOSH General Certificate.
Hugo Minney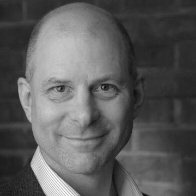 BEng (HONS)
Chair of one charity (Building Self-Belief CIO) and chief executive of another (B12d) – a thorough understanding of the constraints and regulatory environment surrounding demonstrating "community good".
16 years in NHS, finishing up as Chief Executive of a GP Federation – understand public sector procurement and "public good"
Business consultant for 12 years, Social Return on Investment and Social Value
Chair of Association for Project Management (APM)'s Benefits and Value Specific Interest Group, and committee member of North East Branch
Author of "Social Return on Investment (SROI): A powerful tool for the realisation of benefits" and "A guide to using a benefits management framework"
PhD in protein chemistry (Dr), Chartered Project Professional (ChPP), Chartered Manager (CMgr), qualified appropriately in these areas
Fully Accredited Social Value Practitioner, including two reports in the Social Value Report Database