Article Details
Published Date:
2-08-2018
Author:
Executive Compass
Our recent article for NE Times focused on how investing in social projects may not only enable you to sleep better at night but could also increase your chances in the bidding process.
Most companies will have noticed the rise in interest in social value, especially if they tender for contracts in the public sector. As of June this year, the Government announced that all large central Government contracts must 'explicitly evaluate social value where appropriate, rather than just "consider it"'.
We discuss whether social value is a cost you have to accept in order to win contracts, or whether it can bring your company quantifiable benefits.
The benefits documented for social value include:
Increased employee engagement
Higher job satisfaction
Increased profits
Enhancing internal and external communication.
More generally, companies investing in social value and social initiatives tend to then find solid ways to improve their business, providing more reason for all stakeholders to want to work with them. As a buyer or supplier you are far more attractive if you are taking an active interest and role in social value and community projects.
The Social Value Act 2012 was introduced to promote value for money and benefits to the local community when procuring goods and services. Many do see it as a hoop to jump through when working in the public sector, rather than identifying the underlying benefits to the firm. Increasingly social value is a highly weighted topic in bid and tender documents, with as much as 30% of overall marks being attributed to this area. In the public sector, bidders are more likely to succeed if they have a structured and viable social value offering in place.
Our bid manager, Sam Baker, discusses what social value in procurement is and how organisations of any size can get involved:
How can you benefit?
Many organisations are nervous about social value and the attributed costs to the company, but in reality it is about introducing initiatives that are suitable for your company, however large or small. This in turn can lead to the benefits above: an initiative or project with the local community may involve staff members and provide them with higher employee engagement and job satisfaction as they take on a new task at work.
Promises made in tenders is one thing, but actually delivering on them is what matters, so realistic social value commitments are important, and companies should take the time to find an offering that is suitable to them, and that is one they can actually follow through.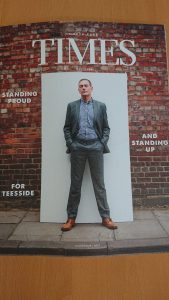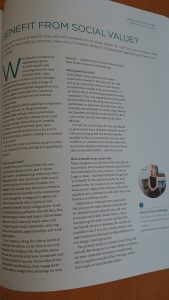 Back to 'Blogs'
Get In Touch
Call us now to speak to a member of our Bid Team:
0800 612 5563
Contact Us