Article Details
Published Date:
30-12-2015
Author:
Executive Compass
Category:
Tender Writing & Bid Management
As clichéd as it sounds, the start of the New Year is a good time to bid for contracts and kick start your tendering process for 2016. There are numerous contracts out to tender at the end of the year and the start of the New Year, in line with the procurement cycle; make sure you don't miss anything important for the start of 2016.
Things you need to know for 2016:
New EU public procurement thresholds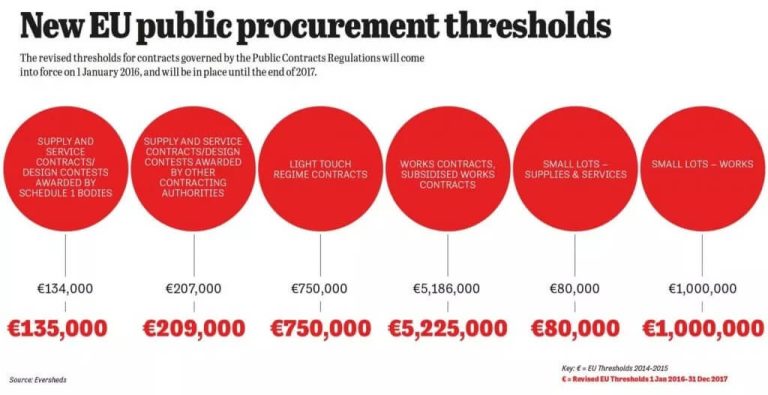 Single-stage procurement
The introduction of the standardised PQQ in 2015 has been met with a sigh of relief by many bidders. The document, containing the same core sections regardless of industry or service, has replaced some of the more onerous PQQs. Alongside this, many contracting authorities have chosen to limit the tender process to just one stage, eliminating the PQQ altogether. It would seem this is due to become more popular in the New Year, in a bid to drive down costs and evaluation time.
HS2 contracts
2016 will see HS2 contracts out to tender for various phases of the project, with work due to commence in 2017. This will provide a boost for the construction industry with major civil engineering projects lined up, as well as opportunities provided for soft facilities management, catering, security and environmental services.
Increased competition
The past year has proven competition in the tender process is growing and doesn't seem to be stopping anytime soon! It is not enough to provide a competitive price and satisfactory quality section, as evaluators are looking for professional tender proposals of a high quality. This is something to bear in mind when bidding for contracts, to ensure that you have the highest chance of success.
How to plan for important contracts
Make sure you keep up to date with all contract notices via TED or Contracts Finder to ensure you don't miss out on an important opportunity for your company.
We have compiled a 'Bid Ready Checklist' document for firms preparing and planning for an upcoming tender.
Back to 'Blogs'
Get In Touch
Call us now to speak to a member of our Bid Team:
0800 612 5563
Contact Us