Article Details
Published Date:
29-11-2016
Author:
Executive Compass
Category:
Tender Writing & Bid Management
The Apprenticeship Levy will be introduced to the UK on 6 April 2017.
The levy requires all employers operating in the UK with a pay bill over £3 million each year to invest a proportion of spending in apprenticeships. In turn, both SMEs and the larger organisations paying the levy will have access to funding for apprenticeships of their choice, and training.
What does it mean for your business?
Companies who are eligible for the levy will need to spend 0.5% of their total pay bill on the apprenticeship levy, after a "levy allowance" of £15,000 per year. This will be payable from May 2017 through the HMRC.
Both SMEs and larger blue chip organisations will be eligible to access funding for apprenticeships through a new digital apprenticeship service account.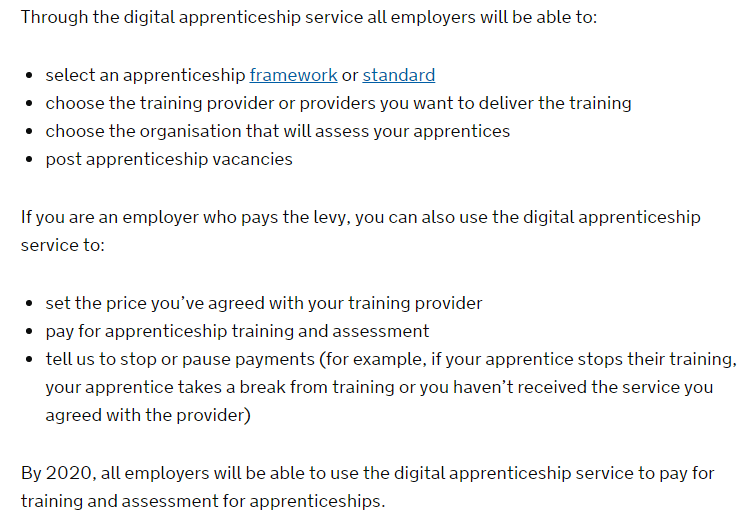 https://www.gov.uk/government/publications/apprenticeship-levy-how-it-will-work/apprenticeship-levy-how-it-will-work
Apprenticeships in the Selection Questionnaire
The introduction of the new legislation shows the value that government, and other bodies, place on apprenticeships and other ways of providing social value. This can be seen in bid and tender responses, where social value is a "hot topic" across the board. Regardless of industry sector, this is an area that is weighted highly within the qualitative section of a bid, with a high number of marks available if your business can show dedication to social value.
"Apprenticeships" fall under social value, or resourcing, within your tender response document and you are likely to have already encountered this subject if you bid for public sector contracts. The introduction of the selection questionnaire will see a specific section dedicated to apprenticeships. As an organisation, you must show your contribution and commitment to training and resourcing. The apprenticeship levy and access to funding will be one way to demonstrate your involvement in this area.
For help with this topic, or anything else found in a bid document, see our resources page for additional support, or contact our team of bid writers to discuss how we can assist.
Back to 'Blogs'
Get In Touch
Call us now to speak to a member of our Bid Team:
0800 612 5563
Contact Us