Article Details
Published Date:
24-05-2016
Author:
Executive Compass
Category:
Tender Writing & Bid Management
When it comes to bidding, the main focus is typically getting through the PQQ and tender writing process and then waiting for the contract award. However, it is important to consider the evaluation stage following the result of your tender submission, including compiling all your PQQ and tender results to work out an overall success rate.
The results may come as a shock – clients often come to us once they have evaluated their bidding success rate and realised it is a lot lower than they originally thought.
We have put together our top reasons for monitoring your success rate and how this can help your future bid submissions.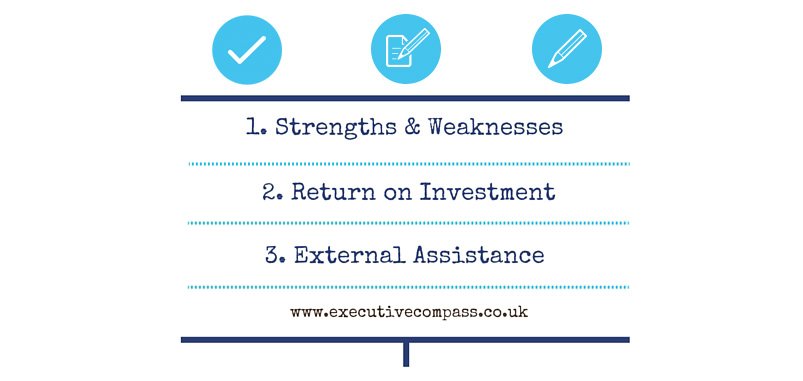 Identify strengths and weaknesses
It is important to request feedback for all of your bids, whether they are successful or not, to identify both strengths and weaknesses. Without compiling your results and assessing your success rates, you might not spot a crucial error or weakness in your current bid writing processes and are likely to continue on as normal, making the same mistakes time and time again.
If you have experienced a number of failed submissions, it is likely that there is a common issue or area of weakness across your tender responses, and it is just a case of identifying where you are losing marks. For instance, if you score consistently low marks within a certain section of your responses (such as social value, quality management or health and safety) then it is time to evaluate your current processes and practices for that area and determine actions for improvement. You can also revisit the evaluation criteria and specification to see if you can analyse where you could have picked up additional marks.
Similarly, if there is an area or particular bid in which you have scored high marks, keep this on file in your bid library and refer back to it when writing similar submissions. Do not take for granted the areas in which you typically score well, as it is still vital to strive for continuous improvement and use positive feedback across the whole of your PQQ and tender process.
Monitoring your success rates on a regular basis will also help you to identify if your improvements have had a positive effect on your tender scores and hopefully you will see the success rate rising over time.
Work out your return on investment
Writing bids and tenders can be very labour intensive. If you bid regularly, your allocated staff could be spending a lot of time and effort on writing submissions. It is important to monitor your return on investment (primarily time spent) against your success rates.
If a lot of time is spent on completing PQQs and tenders with a low success rate, it is prudent to take action to increase your success rates. This could be through training, assessment of current bid processes and regular meetings with your bid team to monitor progress and effectiveness.
Whilst monitoring your return on investment, it could also be beneficial to undertake analysis on your bid/no bid decision criteria. This way you can see whether you should be bidding for all of the contract opportunities or whether you need a more stringent decision making process in place to concentrate your efforts on fewer bid submissions.
Consider whether you need external assistance
If you do not have a specific bid team and PQQs and tenders are completed by different members of staff depending on availability, consider the benefits of outsourcing the bid writing process so that your staff can concentrate on business activities and free up resource.
Alternatively, if you have identified a dip in your success rates or a certain area which requires improvement, external assistance in the form of training or a review service is a good option to consider. You can remain in control of your bid submission but with the help of a professional bid writer, improve your success rates and make sure your bid writing process is effective and efficient.
If you require assistance evaluating your current tendering success rates and identifying areas for improvement, contact us today on 0800 612 5563 to discuss how we can help.
Back to 'Blogs'
Get In Touch
Call us now to speak to a member of our Bid Team:
0800 612 5563
Contact Us